Great Wall at Huanghuacheng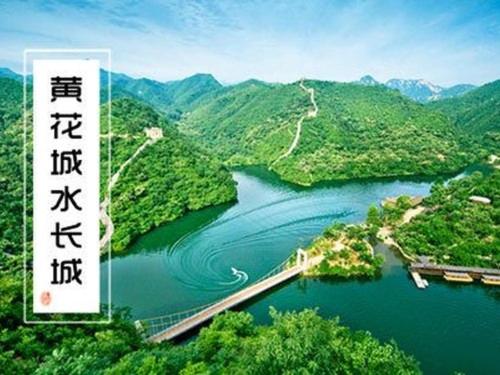 As the saying goes, one who fails to reach the Great Wall is not a true hero. Without visiting the Great Wall, no trip to this city or the country is complete. The Great Wall of China is a series of stone and earthen fortifications in northern China, built, rebuilt and maintained between the 5th century BC and the 16th century to protect the northern borders from Xiongnu attacks during various successive dynasties. Huanghuacheng Great Wall part is a very beautiful tourist spot, combining mountains, lakes, and ancient Great Wall of legendary solidity. It is the latest section to become popular with hikers. It provides a challenge for hikers because the paths are steep and out of repair.
Beautiful Lakeside View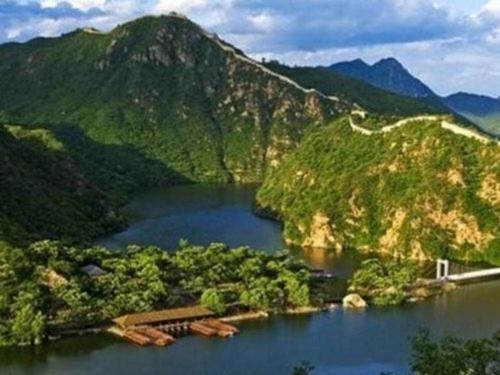 The Great Wall at Huanghuacheng is surrounded by mountains with verdant vegetation, lots of flowers, and other seasonal beauty. During summer the countryside around Huanghuacheng Great Wall is swathed in yellow, as masses of wild flowers come into bloom.
The Huanghuacheng wall is divided by reservoirs, and some parts are even immersed in the water, which is a very unique characteristic, distinguishing it from other sections of the Great Wall.
Authentic Wall
This section's wild wall is pristine, and hasn't been repaired like the Badaling Section. Its stone rebuilt section is not as magnificent as the restored Mutianyu Section, but it retains its original composition from when it was built. And then there's the underwater wall that nowhere else has…
Some stairs are very steep, but you will be satisfied with the achievement and the scenery when you climb to the top.